gta-worldmods.de/forum (http://www.gta-worldmods.de/forum/index.php)
- Grand Theft Auto IV (http://www.gta-worldmods.de/forum/board.php?boardid=51)
-- Modding Showrooms (http://www.gta-worldmods.de/forum/board.php?boardid=172)
--- [REL] c0.01 Emergency Lights Mod (http://www.gta-worldmods.de/forum/thread.php?threadid=11444)
---
Geschrieben von Chavez am 20.05.2010 um

17:17

: [REL] c0.01 Emergency Lights Mod

NOTE:
1.This light textures works only on ELS enabled police cars !

2.I prefer to download the newest Ford Crown Victroria police car or
the Dodge Charger ELS enabled !

3.Also if u download ENB series these lights will look much better.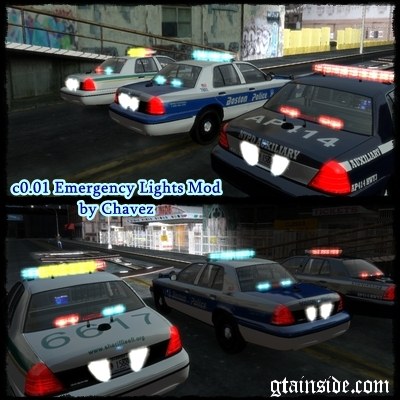 DOUBLE-CLICK ON THE VIDEO.
THERE'S THE DL-LINK!
---
Geschrieben von Baddtraxx am 20.05.2010 um

17:34

:

huh nice
ich probiers mal im laufe des tages aus^^
---
Geschrieben von Chavez am 24.05.2010 um

21:35

:

danke.

// ich arbeite grad an einer neuen version. (c0.02)

/// neue ideen fur c0.03 wurden auch schon geschafft... alles kommt schon in seiner zeit